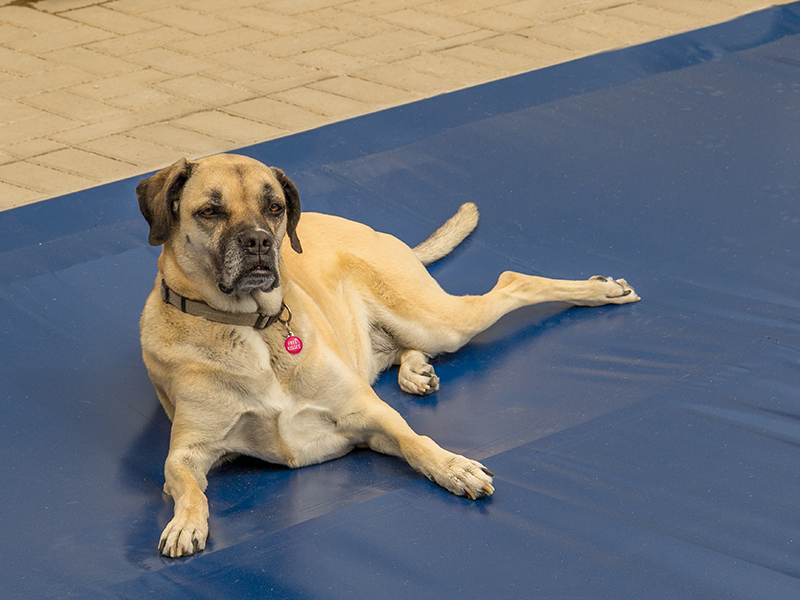 Durable Safety Covers
Cover-Pools pool covers are a great option to protect family and to optimize your investment, ensuring your swimming pool will remain the source of fun and enjoyment it was intended to be. As an all-in-one safety, solar, and winter cover, our automatic pool covers let you kick back, relax, and enjoy all the benefits of pool ownership.
Quad-Core™ Laminated​ or Pro-Coat™ Coated Fabric​
Cover-Pools automatic pool cover systems have two available premium fabric options - Quad-Core™ Laminated Fabric or Pro-Coat™ Coated Fabric.
Reliable Mechanism
Built to last - At the heart of Cover-Pools T4 system is an exclusive mechanism and motor built for superior durability, easy installation, maximum adjustability, seamless integration, and backed by a lifetime warranty.
Stainless Steel Cable or Ultimate™ Rope
Cover-Pools stainless steel cable means less frequent pool cover adjustments and easier fabric replacements. Cover-Pools Ultimate™ Rope option is the strongest rope in the industry, averaging over 100K cycles, nearly double that of other ropes.
Quad-Core™ Laminated Fabric
Quad-Core laminated fabric for pool and spa covers is reinforced with a strong polyester mesh for strength and tear resistance, this high-performance vinyl-resin formula provides maximum durability in the swimming pool environment.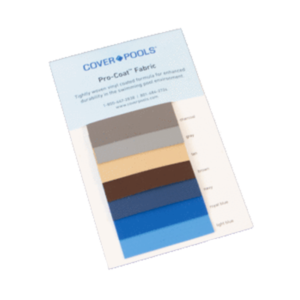 Pro-Coat™ Coated Fabric
Pro-Coat coated fabric for pool and spa covers uses an enhanced coated formula that provides long-lasting durability with UV protection, advanced tensile strength and exceptional resistance to abrasions, tears and chemical deterioration.
Please note: Colors may vary slightly from photographs below. Factors that may effect the color include: the color of your pools coping / edging, surrounding landscape design, sunlight, and the screen brightness on your device. To ensure you are pleased with your color choice, we recommend that you request a fabric swatch before finalizing your order.
T4™ Cable
Cover-Pools T4™ Cable system uses stainless steel cables, offering superior durability, less pool cover adjustments and easier fabric replacements. Backed by a seven year warranty, this steel cable is built to last. That means never fixing misaligned pool cover ropes again - and less adjustments and replacements helps save you time and money.
T4™ Versa
Create a more seamless pool design with the versatile T4™ Versa — featuring a space-saving offset motor design available with either cutting-edge stainless steel cable or durable Ultimate™ rope. The new T4 Versa™ is designed for pools up to 50' long and ensures a seamless fit without sacrificing space or style.
Standard Lid
Cover-Pools standard lid is an economical way to conceal and protect the recessed mechanism when using Underside track. It is composed of anodized aluminum and is designed to sit flat on the deck.
Note: The standard lid is not designed to be walked on.
Bezel™ Step-On Aluminum Lids
Bezel aluminum lids offer step-on strength with a streamlined appearance and beveled edges.
Vanishing Lid™ System
The Vanishing Lid provides the most integrated look for concealing the mechanism. Your coordinating deck material hides the mechanism housing and seamlessly blends in with the rest of the deck. The finished tray and deck material provide a strong walk-on lid that can blend with the surrounding deck.
Everlast™ Bench
This kit offers a convenient, durable, and low-maintenance way to cover your motor, mechanism and fabric. Choose from 4 different colors: White, Tan, Gray and Terra Cotta
Custom Bench Frames
Build your own custom bench from wood or other materials using our support frames.
Everlast™ Ends
Made from the same material as the Everlast™ Bench, these ends offer an economical way to protect your motor and mechanism. Choose from 4 different colors: White, Tan, Gray and Terra Cotta
Standard Key Switch
The standard key switch control comes with Cover-Pools automatic pool cover systems with Auto Shutoff. Simply turn the key to cover or uncover the pool within seconds.
Keyed Toggle Switch
The switch features a premium aluminum faceplate and silicone-sealed door with keyed access. Simply open the door and toggle the switch to cover or uncover the pool.
CoverLink Keypad
The CoverLink digital control allows you to program four access codes for access to the pool cover system. This easy-to-use touchpad also has a wireless version, providing several options for mounting the control within the view of the pool.