Automatic Pool Cover Installation
Automatic Pool Cover Installation
Whether you're looking to install an automatic pool cover as part of your new pool construction project, or add a cover to an existing pool, our goal is to make the installation process as easy and convenient as possible. Our automatic safety covers are safe, reliable, and can be fit to ANY shape or size in-ground pool. Additionally, they're incredibly easy to use – open or close your automatic pool cover in seconds with the push of a button. When closed, the auto cover will create an impenetrable barrier that is strong enough to hold at least 485 lbs – the estimated average weight of two adults and one child. CoverSafe, Inc. offers installations of
the safest and most durable automatic pool cover brands available on the market:
CoverStar by Latham Pool Products, and Cover-Pools automatic pool cover systems. Both brands are certified and exceed the requirements of the American Society for Testing and Materials (
ASTM F1346-91
), which sets safety standards for swimming pool safety covers.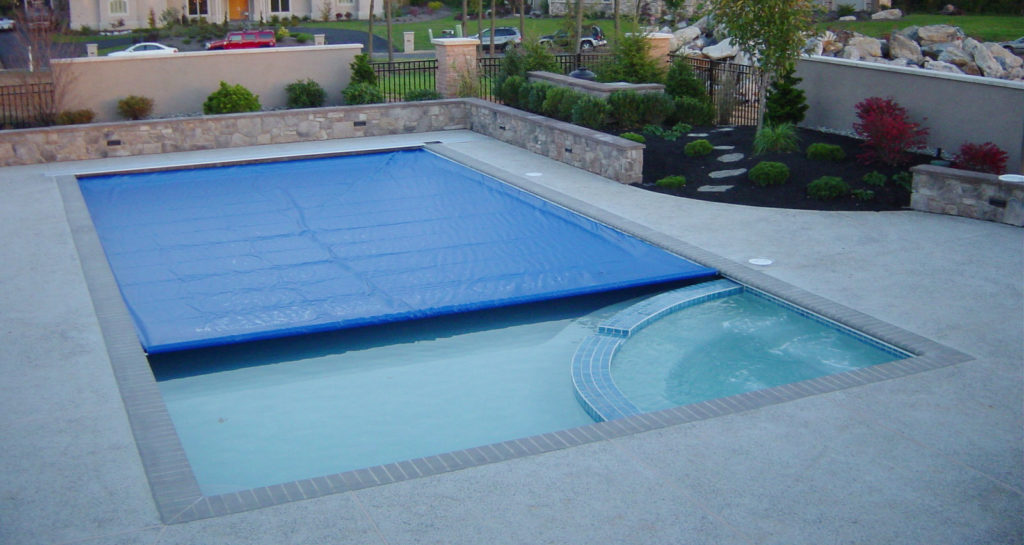 For New Pool Construction:
Working with your Pool Builder
We will work with you and your pool builder to determine the best possible design for your new pool construction. From fabric colors to tracks, our automatic safety covers are fully customizable to match the style and design of your outdoor living space.
Browse features and options
of our brands to help you imagine your ideal automatic pool cover setup. Not sure what's right for your project?
Talk with a member of our customer care team today
.
Under Guide System
Under Guide systems are embedded in the pool wall or mounted to the bottom side of rectangular pools' coping, allowing the tracks to remain virtually unnoticed. Under tracks are installed during your pools construction or require the existing pool area to be completely renovated. For an even more integrated look, track can be built directly into the pool wall using track encapsulation.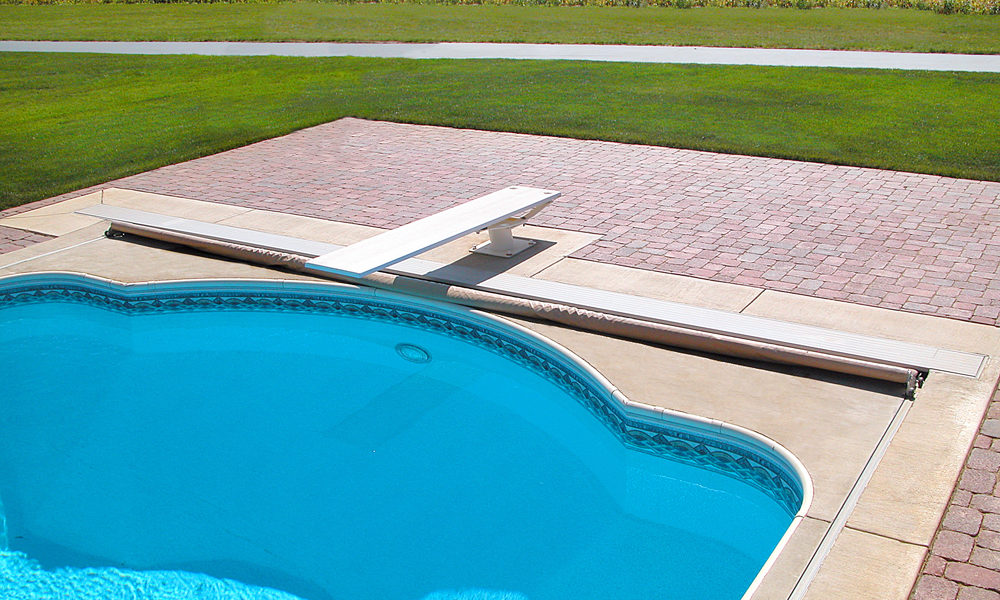 Recessed Guide System
Recessed Guide systems can be used to cover most freeform pool shapes. The cover's tracks are built into the deck area during the pools construction or during an existing pools renovation. The cover's drive system can be installed under an aluminum lid that is flush with the deck or mounted to the surface of the deck of an existing pool.
Top Guide System
Existing pools and freeform pools can be covered using Top Guide systems to guide the automatic pool cover. The cover's tracks are mounted directly to the pool deck with no need to disturb the pool decks original construction. The cover's drive system can either be recessed below the deck if construction allows or in a housing bench that is mounted on top of the pool deck.

Available Models
Eclipse
CS3000
Infinity 4000
Atom Low Offset
CS300HD Spa
Available Models
T4 Cable
T4 Versa
Our customer care team is available to answer your questions about the pool cover installation process.
Service Center Locations
Click the button below to view our service area map.
CoverSafe Inc. Headquarters
194 E. Main Street,
Thomaston, CT 06787
Phone: 866-746-8444
Our customer care team is available to answer your questions.