New Pool Cover Installations
Are you planning a new pool cover installation in the new year? If you are not sure where to start, we've explained some of the basics that you'll need to know for planning your installation. We offer automatic cover installation for existing in-ground pools as well as new pool constructions! Read on to find out what options are available for your future pool cover project. 
New Pool Cover for Existing Pools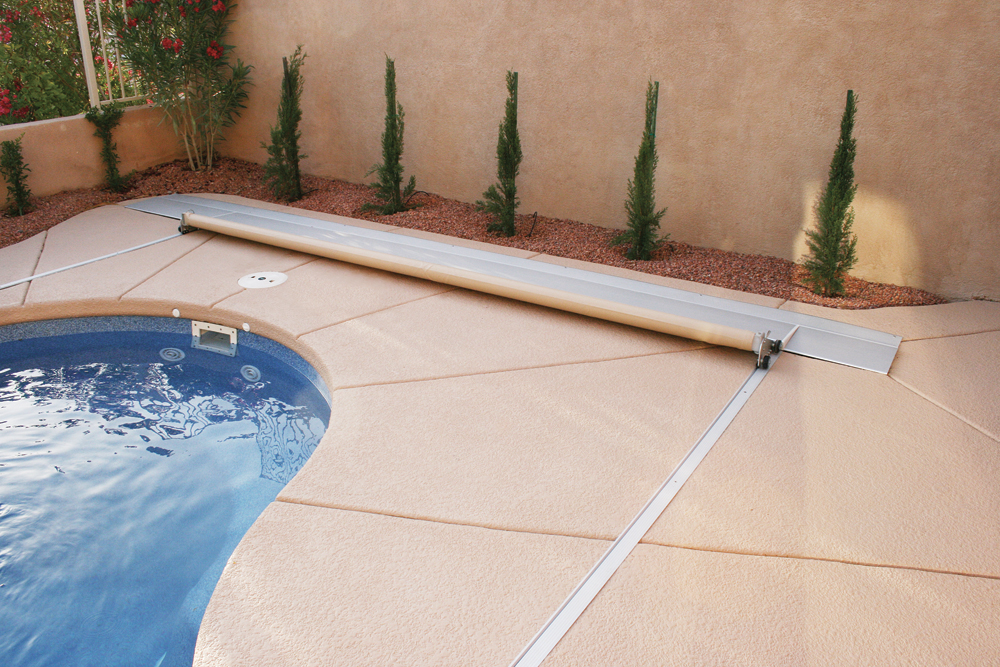 New installations for existing rectangular or freeform shaped pools. Existing pools can be covered using deck-mounted or recessed tracks to guide the automatic pool cover. Additionally, the system mechanism can either be housed on top of the deck or recessed below the deck if it's current construction allows for it. 
If your existing pools construction allows for it, you can achieve a cleaner look by housing the mechanism below the deck surface. This option typically works best if chosen before the pools construction begins, but is still possible if there is room to cut the space into the existing deck.
New Pool Cover for New Construction
Are you in the process of designing your new in-ground pool? Now is the perfect time to talk to your pool builder about adding this important safety feature during construction. We will work with you and your builder to determine the best possible cover options and design for your pools construction. 
Due to its sleek and unobtrusive design, most new construction customers opt for underguide tracks. The tracks and guide are encapsulated underneath the pool deck, where they are virtually unnoticeable when the cover is open. 
Automatic spa covers generally follow the same rules as our pool covers, just at a smaller size. If your spa is currently in construction, an under guide spa cover may be added (as shown in the photo here).  For existing spas, significant remodeling may be required to accommodate an automatic cover. We'll do our best to determine if your existing spa is a good option for an automatic spa cover!
Contact us today for a free consultation on your spa / hot tub cover. 
In addition to installations, we also offer a variety of automatic cover services. Our service center locations offer a range of seasonal maintenance service to keep your pool cover looking and operating its best. We also offer automatic pool cover repair services, and fabric replacements if your pool cover becomes ripped or torn.
CoverSafe currently has 8 service center locations across the East Coast, USA. We proudly offer our services in the following states: CT,  NY, PA, NJ, MD,  DE, VA, WV, and Washington D.C. Expedited service is available if you are within a 100 mile radius of one of our service center locations.
For more information about Coversafe Automatic Pool Covers, please visit Coversafe.com, or call us at 866-746-8444.
Like us on Facebook  |  Follow us on Instagram  |  Follow us on Twitter